Kidnapped by Space Monkeys
Posted on by Darren
We're just thankful that these artist snatching primates from space saw fit to give him back.  He now resides, feet firmly on earth, mind hardwired to the cosmos.  He has been spreading his vision of mankind's place in the universe through canvas, toys and graffiti ever since.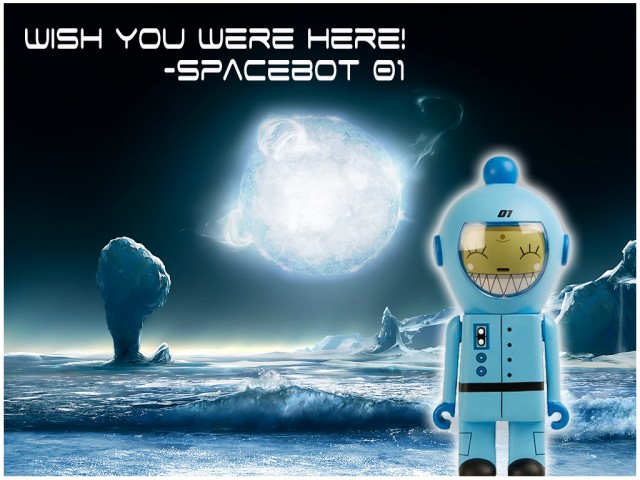 Toy2R proudly produced a host of these inspirational aliens from Space Monkeys to Space Bots.  As we revisit these amazing figures, it's easy to see why they captured the imagination of so many.
Check out a couple of our currently stocked favorites posing in some new scenery!